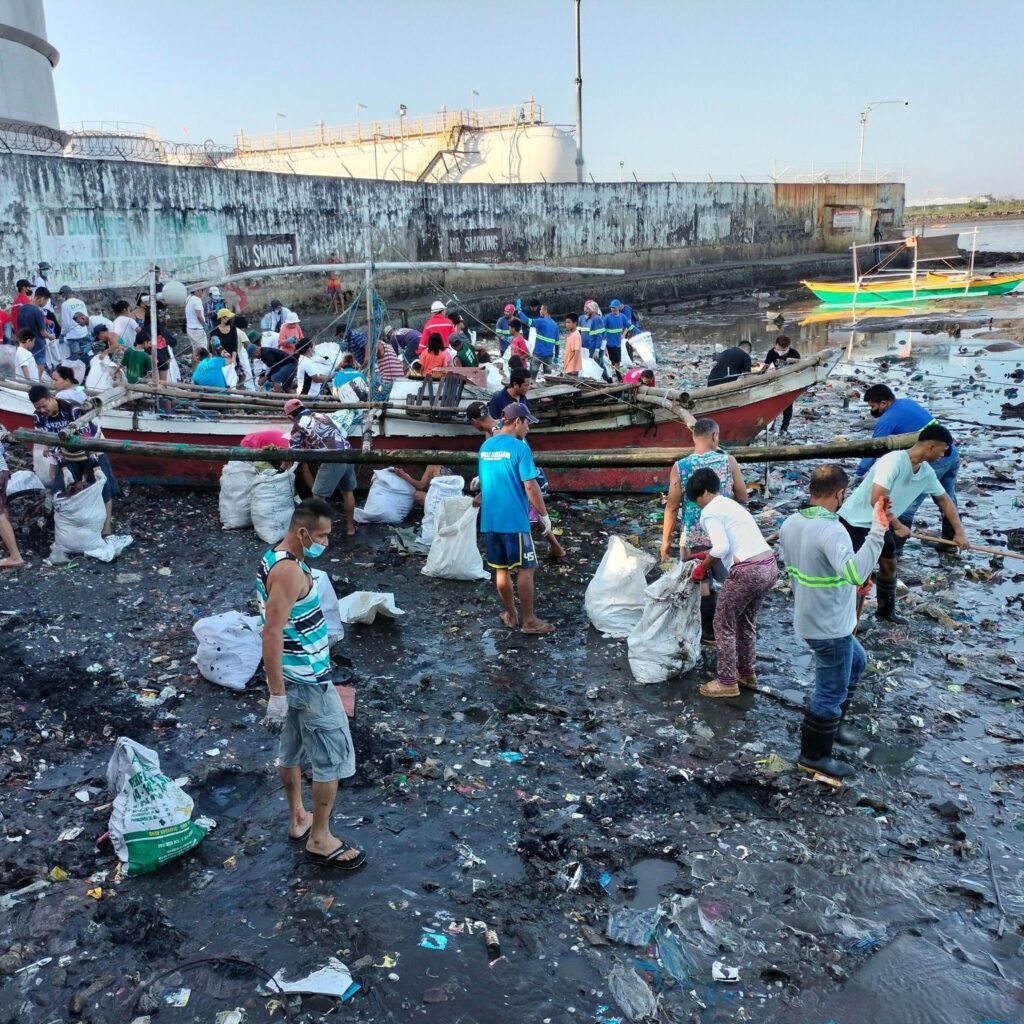 6,602 kilograms of residual garbage were removed and hauled in a community led coastal clean-up held in Purok Lison, Barangay 1, Bacolod City last Saturday August 4, 2023.
A total of 500 sacks of garbage were hauled by more or less 150 volunteers led by Barangay 1 officials and residents in partnership with Department of Public Services, City Environment and Natural Resources Office, IPM-Construction and
Development Corporation through its Trash to Cash Back Program and Pilipinas Shell Foundation, Inc.
The regular and sustained coastal clean-up is one of the strategies that were implemented by the Department of Public Services and City ENRO to combat plastic marine pollution in the city's coastalbarangays. It is also our way of raising awareness among coastal community to participate in marine protection effort. Total garbage collected through coastal and river and creek clean-ups now totaled to
12,329.68 kilograms.
Barangay Captain Cesar Rellos said the last coastal activity in Purok Lison was held way back 2018. It was not being sustained due to the pandemic and likewise due to the lack of resources and support.
However, through the initiative of DPS and ENRO and with the support of various stakeholders in the area, they plan to conduct this regularly now to support the priority agenda of Mayor Albee to make Bacolod a model city in waste management.
Pilipinas Shell Foundation, Inc. Program Officer Carmen Colasito said joining and supporting this activity is part of their environmental advocacy. She said, activities like this must be sustained by the community themselves adding that they are here to assist but would push for community ownership. The Pilipinas Shell Depot is located in Purok Lison Brgy 1. The Pilipinas Shell Foundation Inc. sponsored the MABB-May Bugas sa Basura (Rice to Trash project) initiated by the City Government in partnership with BRgy 1 Council. Each bag of trash collected were exchanged with 2 kilos of rice.
Volunteers were also provided with snacks like arroz caldo and bread courtesy of Councilor Kalaw Puentevella , Mcdonalds, Pepsi, BreadBites and Merzci.
Volunteers during the clean-up were from Pepsi, DPS Strikers, DPS IEC Team, Brgy Council and Residents of Purok Lison, BCPO Personnel and Philippine Coast Guard.
For those who want to partner with us in this initiative feel free to coordinate with Ma. Fe Trespuentes @ 09981618393 or email dps@bacolodcity.go.ph and be part of our Wednesday Group where environmental protection initiatives are discussed and planned with. We are creating an army ofenvironment advocates, workers and dreamers to work beyond extra mile to effect the change we want
to see in our city.
(Source: Bacolod City Public Information Office)